Sensor equipment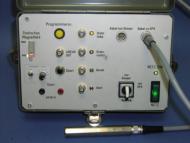 Sensor Test Device
Description
Test for magnet and rotation direction sensors.
Programming of the sensors for magnet measurement or rotation direction measurement.
Zero comparison of the sensor
Order N°
SENS-TEST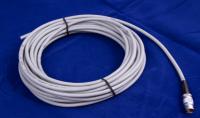 Connecting cable
Description
Connecting cable for rotational direction sensor
Length: 10m
Order N°
Clac 802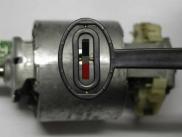 Magnetic field sensor MFS
Description:
find the neutral place on the stator housing of the test item.
This is also a position of the rotation direction sensor.
Order N°
MFS
Getriebesensor GTR-1
05.05.18
Neu

Sensorvorrichtung und 
Verfahren zur Erkennung 
von Getriebeschäden 
GTR-01

Klick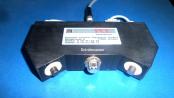 21.06.17
Weiterentwicklung Drehrichtungssensor DRH
Zu den bisherigen Funktionen der Drehrichtungsausgabe wurde neue Erweiterungen eingeführt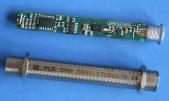 ---
Neuer Drehrichtungssensor
Drehrichtungssensor DRH-TEST
Neuer Drehrichtungssensor mit BNC Gehäuse
Sensor mit BNC-Gehäuse.
Hiermit ist es möglich die Zusammenarbeit zwischen Sensor und Steuerung zu überprüfen.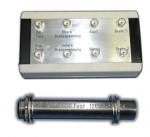 ---
07.12.2011
Neu
Sensortestgerät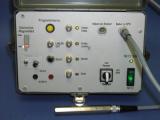 Test für Magnet- und Drehrichtungssensoren.

Programmierung der Sensoren für Magnetmessung oder Drehrichtungsmessung.

Nullabgleich des Sensors
---
16.06.2011
Neu
Instandsetzung von Hochspannungsgeneratoren
BV25 und BGC1
Aufgrund von Auflösungserscheinungen der Vergussmasse kommt es zu überschlägen und damit zur Zerstörung von Bauteilen.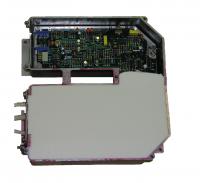 ---