Test device for PDC sensors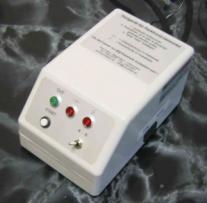 Test device for PDC sensors

Use:
Functional test of internal and external levels of the different series.
Description:
It is only the electric connection to the sensors verifiable.
The sensors are supplied on the test box and the available sets of cables with voltage.
Means Mirko controller in the test box is the signal line to
Low and high level tested.
All sensors are good, a green LED lights up. If one or more bad, then a red LED lights up. The audit says nothing
using the function of the sensor of.
The supply voltage is 12V
More test functions are possible on request
Getriebesensor GTR-1
05.05.18
Neu

Sensorvorrichtung und 
Verfahren zur Erkennung 
von Getriebeschäden 
GTR-01

Klick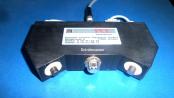 21.06.17
Weiterentwicklung Drehrichtungssensor DRH
Zu den bisherigen Funktionen der Drehrichtungsausgabe wurde neue Erweiterungen eingeführt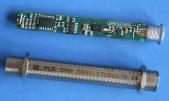 ---
Neuer Drehrichtungssensor
Drehrichtungssensor DRH-TEST
Neuer Drehrichtungssensor mit BNC Gehäuse
Sensor mit BNC-Gehäuse.
Hiermit ist es möglich die Zusammenarbeit zwischen Sensor und Steuerung zu überprüfen.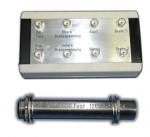 ---
07.12.2011
Neu
Sensortestgerät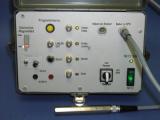 Test für Magnet- und Drehrichtungssensoren.

Programmierung der Sensoren für Magnetmessung oder Drehrichtungsmessung.

Nullabgleich des Sensors
---
16.06.2011
Neu
Instandsetzung von Hochspannungsgeneratoren
BV25 und BGC1
Aufgrund von Auflösungserscheinungen der Vergussmasse kommt es zu überschlägen und damit zur Zerstörung von Bauteilen.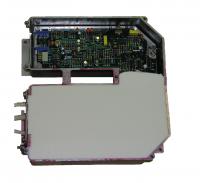 ---