Legal Notice
Responsible for content:
PCE Process Control Electronic GmbH
Bölgenweg 6
D-77855 Achern-Oberachern
Tel.: +49 (0) 78 41 - 53 73
Fax: +49 (0) 78 41 - 92 71
E-Mail: info@pce-achern.de

Registered in Mannheim Commercial Register, HRB 139/A
VAT No. 141 878 467

CEO: Dipl.- Ing. Georg Baumann

All information and declarations on this site are without engagement. PCE Process Control Electronic GmbH GmbH offers no guarantee as to the accuracy or completeness of the content. No guarantee or assurance is offered as to particular product characteristics. The content of this site shall not give rise to any legal claims. If we become aware of any errors in the content, we will correct them immediately. As this site is not continually updated, some content may not always be up to date. Please therefore inquire about the status, technical details and availability of products and services. Links to other sites are not continually checked. We therefore accept no responsibility for the content of linked sites.

Downloading data and software
PCE Process Control Electronic GmbH offers no guarantee that data and software downloaded from this site is free from errors. Software is scanned for viruses by PCE Process Control Electronic GmbH . However, we recommend scanning data and software with up-to-date antivirus software after downloading.

Copyright and other special property rights
The content of this site is protected by copyright. A copy of the information may be stored on a single computer for non-commercial and personal, internal use. Graphics, text, logos, images and other material may not be downloaded, duplicated, copied, edited, published, transmitted or used in any other way without the written consent of Bieler+Lang GmbH. Product and company names used on this site may be registered trademarks or brands. Unauthorized use may result in claims for compensation and injunctive relief.

Protection of personal data and confidentiality
It is not possible to guarantee that information or personal data sent to us will not be intercepted by third parties.

Liability
PCE Process Control Electronic GmbH GmbH accepts no liability for damages, in particular direct or indirect consequential damage, loss of data, lost profit, system failure or production downtime caused by the use of this site or the downloading of data. This exemption from liability shall not apply if damage resulting from the use of the site or the downloading of data is caused by intent or gross negligence. The legal relationship between you and PCE Process Control Electronic GmbH arising from the use of the site is subject to the law of the Federal Republic of Germany. In the event of legal disputes involving registered traders arising from the use of this site, the place of jurisdiction shall be the head office of PCE Process Control Electronic GmbH in Achern, Germany.
Getriebesensor GTR-1
05.05.18
Neu

Sensorvorrichtung und 
Verfahren zur Erkennung 
von Getriebeschäden 
GTR-01

Klick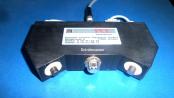 21.06.17
Weiterentwicklung Drehrichtungssensor DRH
Zu den bisherigen Funktionen der Drehrichtungsausgabe wurde neue Erweiterungen eingeführt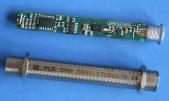 ---
Neuer Drehrichtungssensor
Drehrichtungssensor DRH-TEST
Neuer Drehrichtungssensor mit BNC Gehäuse
Sensor mit BNC-Gehäuse.
Hiermit ist es möglich die Zusammenarbeit zwischen Sensor und Steuerung zu überprüfen.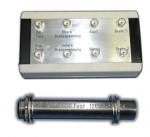 ---
07.12.2011
Neu
Sensortestgerät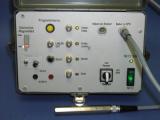 Test für Magnet- und Drehrichtungssensoren.

Programmierung der Sensoren für Magnetmessung oder Drehrichtungsmessung.

Nullabgleich des Sensors
---
16.06.2011
Neu
Instandsetzung von Hochspannungsgeneratoren
BV25 und BGC1
Aufgrund von Auflösungserscheinungen der Vergussmasse kommt es zu überschlägen und damit zur Zerstörung von Bauteilen.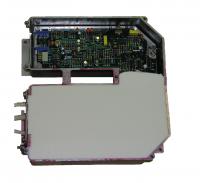 ---