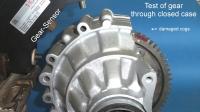 Sensor device and method for detection of gear damage GTR-01
PCE Process Control Electronic GmbH
In cooperation with DELTEC electronic GmbH
The device detects errors through the closed housing.
Essential tasks:
Detection of damaged teeth
Detection of imbalances
Determination of speed and direction of rotation
Continuous monitoring on machines
The evaluation takes place via a special program.

The result can be displayed graphically.
---
Development of rotational direction sensor
The following extension has been introduced to the existing functions of the rotation direction output:
Download program updates by flashing
Neutralization of environmental magnetic fields eg. WT without examinee (zero balance)
Output of idling speed after startup in the form of a 5V square pulse series
Work is currently in progress on an RS 485 interface. The following additional functions are provided here.
Intended functions: ·
Output idle speed as a numerical value ·
Output of armature error (Lamination short-circuit, open circuit) ·
Test of the sensor on function ·
This functions are selectable by parameterzation
---
Sensor test device

Test for magnet and rotation direction sensors.
Programming of the sensors for magnet measurement or rotation direction measurement.
Zero comparison of the sensor
---
Repair of power supplies BV

Repair of high voltage generators


BV25 und BGC1
Use:

The high voltage generators are components of X-ray equipment.
Fault description:


Due to disintegration of the potting compound it comes to proposals, and thus the destruction of components.
Getriebesensor GTR-1
05.05.18
Neu

Sensorvorrichtung und 
Verfahren zur Erkennung 
von Getriebeschäden 
GTR-01

Klick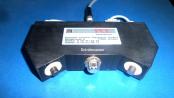 21.06.17
Weiterentwicklung Drehrichtungssensor DRH
Zu den bisherigen Funktionen der Drehrichtungsausgabe wurde neue Erweiterungen eingeführt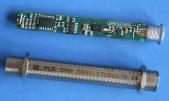 ---
Neuer Drehrichtungssensor
Drehrichtungssensor DRH-TEST
Neuer Drehrichtungssensor mit BNC Gehäuse
Sensor mit BNC-Gehäuse.
Hiermit ist es möglich die Zusammenarbeit zwischen Sensor und Steuerung zu überprüfen.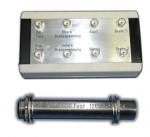 ---
07.12.2011
Neu
Sensortestgerät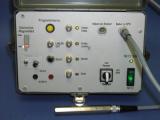 Test für Magnet- und Drehrichtungssensoren.

Programmierung der Sensoren für Magnetmessung oder Drehrichtungsmessung.

Nullabgleich des Sensors
---
16.06.2011
Neu
Instandsetzung von Hochspannungsgeneratoren
BV25 und BGC1
Aufgrund von Auflösungserscheinungen der Vergussmasse kommt es zu überschlägen und damit zur Zerstörung von Bauteilen.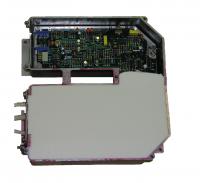 ---