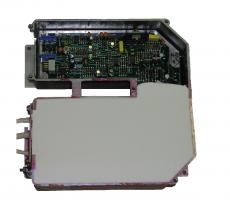 Repair of high voltage generators


BV25 und BGC1
Use:

The high voltage generators are components of X-ray equipment.
Fault description:


Due to disintegration of the potting compound it comes to proposals, and thus the destruction of components.
Troubleshooting:

The old molding compound is removed completely. To determine defective parts is carried out under strongly lowered high voltage a functional test. After repair, the product is poured and carried out a new feature detection evaporation under operating conditions.